PUBLIC WORKSHOP: MPO Regional Bicycle Plan update, set for June 26
Date Posted: Wednesday, June 14th, 2017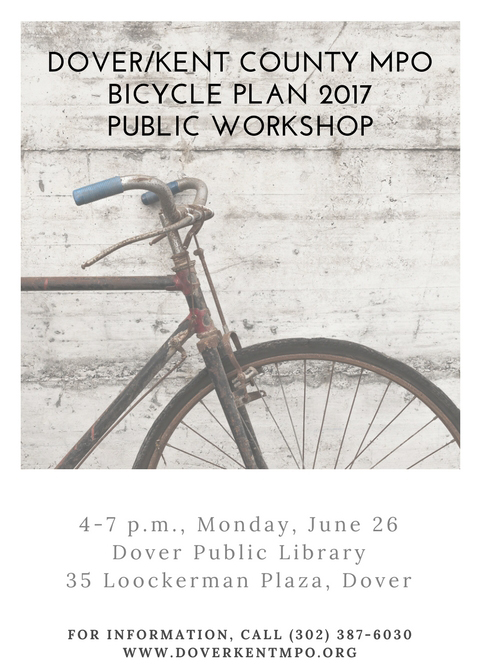 The Dover/Kent County MPO seeks the public's input on a draft update of its Regional Bicycle Plan. A public workshop will take place from 4-7 p.m. on Monday, June 26 at the Dover Public Library.
Maps and proposals from the draft plan will be available for the public to view, but the MPO also will ask for input regarding the plan and further needs for better bicycling in Kent County.
For more information, please call the MPO at 302-387-6030.