Regional Bicycle Plan for 2030 (Published 2011)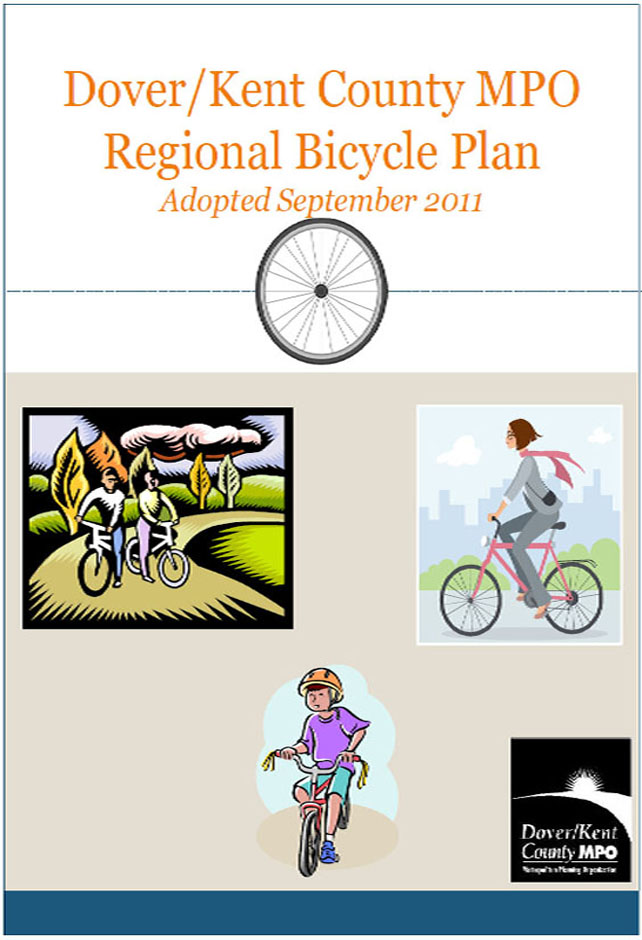 A variety of issues including increasing roadway congestion, deteriorating air quality and increasing rates of obesity have made an automobile-centric transportation system an unsustainable solution to moving people and goods around the Dover/Kent County MPO region. By increasing the use of other transportation modes (i.e. walking and public transit), issues such as congestion, air quality, and poor health can be mitigated. Promoting the use of bicycles is an integral part of creating a truly multi-modal transportation system in the MPO region. A bicycle friendly community achieves a myriad of benefits, including creating safer streets, promoting a healthier environment, promoting active living and improving the quality of life or livability of the area.
The purpose of the Dover/Kent County Metropolitan Planning Organization's Regional Bicycle Plan is to provide a plan for improving bicyclists' safety and access to local facilities and services. It is intended to help increase the number of trips made by bicycle and reduce automobile use. The Regional Bicycle Plan is designed to coordinate with existing local bicycle plans throughout the region.
A copy of the plan is available by clicking on this link.
If you are not able to print the plan and would like to receive a hard copy, please call Catherine Samardza at (302) 387-6025.